Sara Basch has 20 years of experience in marketing, visual communications and holiday lighting. As the creative director of Artistic Holiday Designs, she is responsible for maintaining a complete and effective design process from client meetings, concepts and production to fabrication and product satisfaction.
It's the most wonderful time of the year, with Christmas trees up and lights sparkling all around. Themed street markets, festivals, and events warm our hearts and get us into the festive spirit.
Christmas is here and there's no better way to mark the festive season than the placement of holiday decor.
As a company that lives Christmas 365 days a year, no one is better positioned to create spectacular Christmas landscapes than Artistic Holiday Designs. The company has been a landmark brand in the exclusive decor industry for over 20 years and each year its global team decorates in over 10,000 cities.
Hence, we got in touch with Artistic Holiday Designs' Creative Director Sara Basch to find out about the most sought-after decorations this season and the expected lighting design trends in the next few years.
Sara also talks about the company's humble beginnings and how the business stays afloat all year round.
Spotlight: Artistic Holiday Designs began as a design firm. Can you tell us a little bit about your humble beginnings and what projects you initially focused on?
Sara Basch: Artistic Holiday Designs was founded and built upon the base of our installation company, HC Lights. As we grew larger and acquired more municipal and commercial projects our focus shifted.
Design became the focus as we collaborated with clients to build projects. The decor we provide is distinct and unlike other products available in the US market. Our design team offers custom designs for clients based on their space and brand. We build the project from the design foundation to create budgets.
Initially, we worked with municipalities to update their old decor. Seven years later, we provide designs for all industries: retail, hospitality, festivals & events, commercial, and municipal.
How did you end up in the world of innovative holiday decor and how the partnership with Leblanc Illuminations affected your mutual growth?
Our installation firm started over 20 years ago. As projects grew, there was a demand for custom and 3D decor. Our partnership with Leblanc Illuminations began in 2015. We are the exclusive distributor for the USA. The Leblanc product is exceptional, they are the pioneer of holiday lighting decor.
Their variety of products has expanded our company's growth. Artistic Holiday Designs started with one small warehouse and now has four. Leblanc's manufacturing has tripled, adding plants in Romania and Mexico with the expansion of their corporate headquarters in Le Mans, France.
Please tell us about the Amaze Light Festival. How did you approach this project and what was the most interesting decor you created for this event?
Amaze Light Festival was born as an idea in 2018. Our team was aware of only drive-thru light festivals. The decor created by Leblanc Illumination is interactive. We needed to produce a setting where guests can be fully immersed in the magic of the lights.
Amaze Light Festival is based on themes from our storybook. The characters, Zing & Sparky travel through 5 worlds in search of holiday gifts for friends and family. Each of the 5 worlds has a standout decor piece. From the iconic Gingerbread Tree in Land of Sweets to the gigantic Walk Thru Santa Hat in the North Pole, each world's decor makes our storybook a reality.
You've been in the lighting industry for over 30 years now, with a focus on the holiday season. How do you keep your business afloat during the rest of the year?
It is Christmas year-round. January thru March we focus on custom design requests and work to finalize all orders. Manufacturing begins in early spring and we start receiving decor in the summer. Our team offers specialty or custom products for events and other holidays like Valentine's Day and Halloween. Although our season is from November 1st thru December 31st, it takes all year to coordinate and execute these expansive projects.
With outdoor events put on hold the past few years, how did Artistic Holiday manage to thrive and how is the lighting industry bouncing back?
Although capacities were limited, people still wanted to get out of the house and feel the magic of the holidays. The celebration of lights has remained constant. Artistic has thrived by offering custom and unique displays. Cities gravitate toward special decor that has meaning to their citizens. Parks and special events offer families and friends ways to connect if they haven't been able to visit within their homes. The holiday lighting industry is bouncing back because of the joy created during the holiday season.
What are the most sought-after decorations this season and what are the lighting design trends you're seeing in the next few years?
Our most sought-after decor are Instagram worthy pieces. Photo frames, 10ft 3D Santa, and walk thru ornaments, trees, and desserts.
Leblanc Illumination's 2025 ambition is zero carbon and zero plastic. We see the trend and essential change of corporate responsibility. In 2022 we introduced the e-deco product line. The decor is 3D printed with 100% recycled materials. This reduces the impact of our products on the environment and saves resources and energy.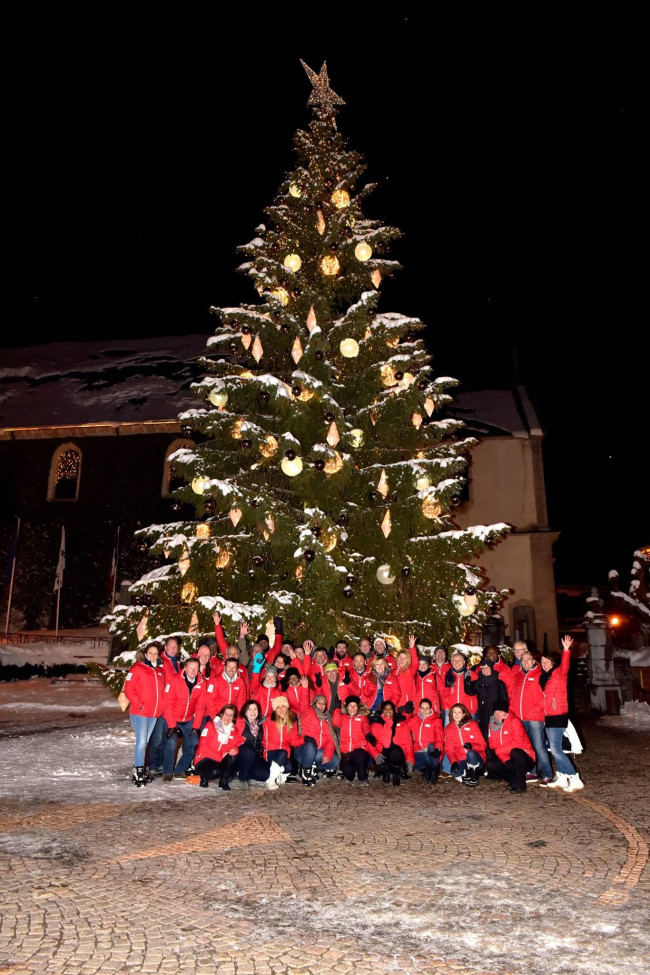 How important is lighting during the holiday season and what would you like people to remember in this experience?
We have seen how holiday lighting can bring people together to connect and be part of a larger community. Unique holiday decor can provide the backdrop for a city to draw attention from media and tourism, creating engagement for local businesses.
Our goal on every project is to create an illumination that accentuates the space and meets the objects of our clients. We are able to meet this goal by providing innovative lighting, reliable technical products, exceptional service, and a revolutionary team focused on creating memories with lights.
Thank you for your time, Sara Basch. Best of luck to you and Artistic Holiday Designs!
Keep up with Artistic Holiday Designs on Instagram @artisticholidaydesigns and read about other successful businesses here.
Subscribe to Spotlight Newsletter
Subscribe to our newsletter to get the latest industry news