Gap's new campaign "Fall Icons" highlights the clothing brand's journey back to the spotlight after the appointment of Richard Dickson as CEO.
The company opted for a simple strategy by tapping into Gap's "icon" pieces, such as its recognizable high-quality t-shirts, jeans, and denim jackets worn by carefully selected personalities that the brand has deemed "a cast of true originals."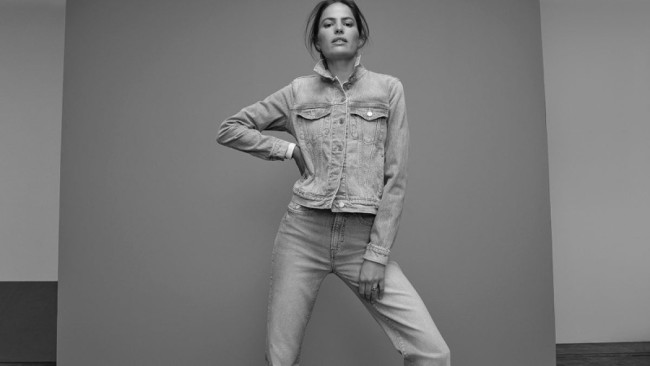 Including the likes of actress and activist Selma Blair, actor Lucky Blue Smith, model and writer Cameron Russell, and the first female Arab driver of NASCAR, Toni Breidinger, the "Fall Icons" campaign is Gap's first campaign created in partnership with creative agency Invisible Dynamics.
"We're excited to celebrate these Icons in our Fall campaign as a diverse group of individuals, effortlessly styled in Gap updated classics, who are using their unique talents and abilities to better us all," said Mary Alderete, the Global Head of Marketing at Gap.
Gap has experienced a challenging period in previous years, losing relevancy and revenue. The brand's new sales plunged 14% to $755 million in Q2, setting off alarm bells.
The arrival of Dickson as Gap's new CEO brings hope for a revival, like the growth he kickstarted Mattel, and a return to popularity and relevancy in pop culture.
View this post on Instagram
In addition to OOH advertising, the new campaign will be promoted through partnerships with content creators on TikTok, tapping into the power of social media marketing.
"At Gap, Icons symbolize timeless individuality, and there's nothing more iconic than shaping culture by amplifying your true self and talent," Alderete noted.
Despite tapping into Gap's past legacy, the "Icons" campaign also looks to how the brand can pave a path for the future and symbolizes a turning point under new management and a different approach to creative direction.
Edited by Nikola Djuric
Subscribe to Spotlight Newsletter
Subscribe to our newsletter to get the latest industry news