Specialized in innovation, digital branding and brand marketing, Tesa worked for over 10 years at Nike, where she helped create patents, even affirming herself as the mind behind the brand's first mobile app – Nike Training Club.
More recently, she was also Discord's CMO, while doing some advisory work at the public board, before taking on a new challenge as President at AKQA North America. 
We were fortunate enough to speak with Tesa, where we discussed her impressive career thus far, asked for a few tips about building a brand, and looked at her shared future with AKQA.
Spotlight: First of all, congratulations on your new role and the impressive career you have built over the years. What was the journey like to becoming the new AKQA President?
Tesa Aragones: In many ways, I feel like my professional journey has been preparing me for this role for a number of years. I specialize in brand marketing, digital branding and digital innovation. I enjoy the challenge of building brands. And I am passionate about building and leading teams to solve difficult problems, move the world forward and inspire with a great story.
I have split my career, half on the agency side and the client side and now on 2 public boards. Most recently, I was the CMO of Discord. Prior to that I was the CMO of VSCO. I also spent 10 years at Nike in Global Brand Marketing and Digital and about 9 years in marketing and digital innovation at Volkswagen. And before that, I started my career on the agency side at DMB&B or what became Leo Burnett. Most recently, I have been spending time serving on public boards, doing some advisory work and mentoring.
Please tell us about "Tesa the Innovator." How did you manage to have twelve patents during your marketing and advertising career and what are they?
For me, innovation has always come from a deep curiosity and the belief that things can be better. By understanding consumer needs and brand DNA, you can create opportunities to solve consumer pain points. Yes – I have 12 patents filed by Nike. These patents are all related to digital innovations that came from when I worked in a division of Nike called Digital Sport.
We worked on digital products and services: Nike Training Club, Nike+ Kinect Training, Nike Fuelband, Nike Running, Nike Move. This work included content, services, data and motivation. One of the sayings that you would hear often on the team was, you can't improve what you can't measure. So, the patents that I have are around training systems and measurement.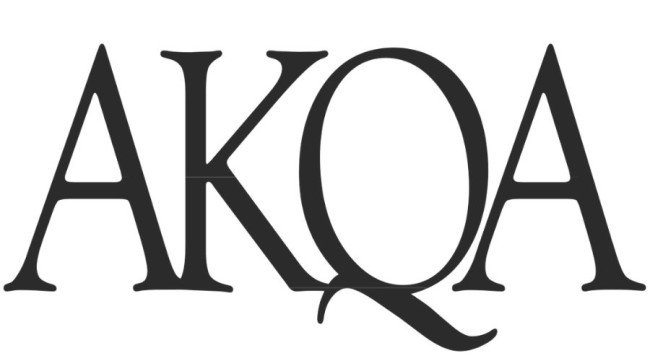 AKQA's founder and CEO, Ajaz Ahmed, said that you "can provide a unique perspective" to the company's clients. What perspective is that?
Having worked on both sides of the business, I believe that I can bring to AKQA a unique perspective. I have been very fortunate throughout my career to work on iconic brands and talented teams. Going back to the agency side feels exciting.
It is important to remember when thinking about the in-house/agency relationships…that strong relationships of any kind are based on mutual respect and trust. I experienced this early in my agency career.
You had the chance to represent big names like Volkswagen, Nike, and Discord. What are the three important steps someone interested in working for big brands should take in order to get their feet in the door?
I wrote a piece for AdWeek that shared some thoughts on this, but here's my advice:
1. Look back to look forward.
In order to plan where we want to go, it is important to look back to where we have been. In marketing, we do this to map out the consumer journey and to plan the brand narrative. We do this for the brands that we work on but rarely do we allow ourselves the luxury of doing this for our own personal brands. There is true value in celebrating our accomplishments, realizing how much progress we have made and most importantly, taking inventory of changes we would like to make moving forward. Mapping out your personal brand journey is a good way to be prepared to share what you have to offer and what you still want to learn.
2. Name it and claim it.
By taking the time to reflect and articulate what you want, you can put a plan in place to achieve it. I always make the time to reflect and rearticulate what is important to me. For me, this often includes a combination of family time, opportunities for professional growth, a diverse and healthy work environment and alignment with leaders with similar values. This practice will not only help you articulate why big name brands would want to hire you, it will also help you pick the right brands that might be a good fit for you and your personal brand.
3. Architect your life with optimism.
I find that it is important to remember that optimists move the world forward. One piece of advice that Phil Knight would share with the team at Nike was "always believe that your best work is ahead of you." With that in mind, when evaluating what is next for you in your career or life, architect your life with optimism. Any time I have evaluated an opportunity with skepticism, I felt like I was holding myself back from building the opportunity that I wanted.
Now you're back on the other side of the fence. What would you say are the secrets to landing big clients such as the ones you've worked with?
I believe in working as one team with a shared mission. Agencies want to help solve client challenges. Clients want agencies to be able to do their best work. Once you approach your partnership through this lens - you unlock the kind of collaboration for next level work and results.
One of AKQA clients is Nike, a company you represented for over 10 years. Are you excited to be partnering with Nike once more? What's the craziest or most fascinating story you experienced with them that you can share with our readers?
Growing up, Nike was one of my favorite brands. I was lucky to work there for 10 years. I will always represent the Nike brand…the swoosh family has continued to be good to me over the years.
When I came up with the concept for Nike's first iPhone app, I drew it during lunch on a napkin. The sketch on that napkin is what I used to pitch my idea. That concept became what is known today as Nike Training Club and it is available in more than 18 languages and in more than 146 countries. It has also been the #1 training and fitness app in more than 23 countries. That is crazy.
Over the years, AKQA has been responsible for some impressive campaigns. Which ones stood out to you the most and why?
There are so many, but here's a few that come to mind. I found the "One Story Away" for Netflix so simple, brilliant and timely. I love the product UI integration, I love the editing and the script... during a time when we all felt disconnected during the pandemic - streaming content, emotional storytelling and words of hope made people feel again.
I love the "Action Audio" work for tennis, because it combines so much of what I love. I grew up playing tennis and it is the sport I love the most. This is such an amazing use of technology. Innovation at its best, bringing the emotion of sport to everyone. So beautiful and inclusive.
Beside the fact that "The Cut" project was with the great Sir Elton John, I am always a fan of work that gives the next generation an opportunity to create, build or even try. The Cut was really just that. Music giants giving young creators an opportunity to paint the canvas of three of Elton's most famous songs that didn't have music videos. The one that spoke to me was the music video of Rocket man. I related to it because of the story of the filmmaker Majid Adin from Iran. He moved to the UK as an immigrant. The way he visualized his journey to that song made me think of my parents' journey and I will never hear Rocket man without thinking of his interpretation.
One of AKQA's mottos is that "the future inspires us." As the current AKQA President for North America, what is your vision, main goals, and plans to grow the company?
My goal is to amplify the AKQA mission, values (innovation, service, quality, and thought leadership), and growth. The mission is to create a better future and do this in a way that is true to my personal mission of inspiring and empowering the next generation to move the world forward.
We want to grow our current client partnerships and develop some new ones. Grow our AKQA team, with top talent and an emphasis on diversity, equity and inclusion. In partnership with our clients, we hope to create a better future.
You can keep up with Tesa's work at AKQA, but for more interviews, click here.
Subscribe to Spotlight Newsletter
Subscribe to our newsletter to get the latest industry news