Marelle Ellen has extensive experience in helping startups grow as a freelance marketing consultant. Her know-how in marketing and communications has positioned her to be the co-host of Grit, a startup marketing podcast series. She currently works as a CMO at Promoty where she oversees and helps execute the company's marketing initiatives.
Influencer marketing continues to grow in popularity, offering businesses authentic ways to tell their story, promote their products and/or services and increase sales.
65% of consumers discover at least one new brand or product weekly, thanks to influencers. In fact, influencers' content inspires 87% of consumers to make a purchase. This leads to great opportunities for brands to highlight that creators play an integral role in their growth marketing strategies.
To fully understand the importance of influencer marketing, why businesses should leverage it and how they can find the right influencers, we talked to Marelle Ellen, CMO at Promoty, an influencer relationship management tool.
Spotlight: Influencer marketing has grown dramatically and its market size is estimated to reach a booming $16.4 billion in 2022. Why and when should businesses leverage this marketing strategy?
Marelle Ellen: Influencer marketing is a powerful marketing tool that leverages word-of-mouth marketing, social credibility, and peer recommendations.
People trust other people, more than regular advertising: their friends, family, and even strangers on the internet. Moreover, influencers are often followed for product reviews and recommendations. Thus, influencer marketing is also an amazing way to reach new audiences, build a brand reputation, and increase sales.
Should everyone do influencer marketing? In general, yes. We are all influenced by the people we trust – but not all influencers are on social media.
If your target audience is on Instagram, you should work with Instagram influencers. If they are using LinkedIn, approach LinkedIn creators. If they read newspapers, target traditional opinion leaders who write opinion articles and who are often quoted by journalists.
The upsurge of influencer marketing also brought about the rise of various tools and platforms that simplify the process for both brands and influencers. Such is the case with Promoty. What is your story and how does your platform stand out from other similar tools on the market?
We've been on the market for over five years, having executed nearly 10,000 influencer marketing campaigns all over Europe.
One thing we've learned from that: authentic long-term collaborations bring the best results.
Based on that, we've built our platform to support building strong influencer relationships. In addition to basic features like influencer search and collaboration content monitoring, we offer easy-to-use and affordable influencer relationship management tools that are rather unique in the market.
Brands like Coca-Cola, Samsung and Skechers leverage your services. Can you share one of the most successful influencer marketing campaigns you had with big brands and how they achieved it?
One of my personal favorite campaigns by a global brand was launching Maltesers chocolate in Estonia, together with Havas agency.
Instead of boring PR packages, we sent influencers a surprise box filled with chocolate and a red helium balloon that slid out when the box was opened. Influencers were asked to film a video of them opening the package and share their reaction in Stories.
Eventually, 35 local influencers reached more than 130,000 people and collected nearly 13,000 likes. As they all posted in one day, Instagram was *filled* with Maltesers content – the campaign stood out so strongly that people started making parody videos!
How does Promoty work and how can brands and creators leverage the tool to achieve influencer marketing success?
For a monthly subscription, Promoty gives you access to influencer CRM, global influencer search, and analytics.
Our influencer CRM allows brands and agencies to manage all their (future) influencers, collaborations, contracts, and branded content in one place. By replacing Excel sheets, manual data entry and endless emails, it's a huge time saver!
Brands who need more creators can search for influencers from our global database of Instagram, TikTok and YouTube influencers – filtering by interests, audience demographics, and other criteria.
Additionally, we have detailed influencer insights where you can see influencers' social media metrics, audience demographics, interests, brand affinity, followers' credibility, popular posts, recent collaborations, and a lot more.
Here's a short demo video:
How does the platform screen influencers and which industry has the highest demand?
For influencers who have downloaded the Promoty app and connected their Instagram accounts, we can get their data straight from Instagram.
Additionally, we outsource influencers' data from a data provider – that allows us to offer a global database of Instagram, TikTok and YouTube creators. Additionally, having two different data sources allows us to ensure the high quality of our data.
When it comes to industries, there are few surprises: there are a lot of lifestyle, fashion, and beauty, travel and fitness influencers. Fortunately, there are also so many inspiring niche influencers out there – you just need to find them!
What steps should businesses take to identify the right influencers for their brands?
This is such a good question! Identifying the right influencers might be the most important step in one's influencer marketing – and this is something that brands often don't get right.
Here are three steps to take before confirming an influencer collaboration:
1. Open the influencer's profile. Do their stories and values match your brand's? Would you like to have that person represent your brand?
2. Check their audience demographics: location, age, gender, and interests. Does their audience match your target group? What's their followers' credibility? (For this, you need an influencer analytics tool)
3. See their previous collaboration posts. Firstly, to make sure that they haven't worked with competitors recently, and secondly, to get a glimpse of their collaborations' style.
What are some of the key influencer marketing tips that brands, particularly eCommerce businesses, should know to boost profit during high peak seasons like the holidays?
As I already mentioned, authentic long-term collaborations bring the best results.
Especially during the holiday season when social media is filled with sponsored posts sincere recommendations are the ones that stand out! As a brand, you should find influencers who are your superfans and build strong relationships with them.
We always recommend going for long-term collaborations. They are not only more trustworthy – but also generate more touchpoints with potential customers and thus, bring more sales.
According to the Pareto principle, 20% of your influencers bring 80% of results – your goal is to identify these 20%. Constantly add new influencers to the pool and stop working with the ones that don't bring results. It's like optimizing your PPC ads!
This way, you're building an army of creators who all bring results for your company.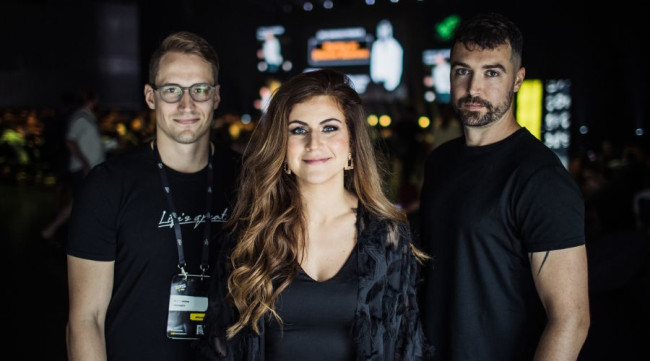 What are some of the biggest influencer marketing trends we can expect in 2023?
One of the most interesting things in the industry is influencer subscriptions.
Several social media platforms are testing it – and if it becomes mainstream, creators become more independent. For the brands, it means higher competition for the influencers which means shifting focus to building stronger influencer relationships.
Another interesting trend is TikTok turning into a search engine: almost 40% of gen Z is preferring TikTok search to Google. It means that brands with a younger audience can't avoid being on TikTok anymore.
As creating catchy video content is difficult, many brands work with creators to get visuals for their social media channels. For a reason: as influencers create content daily, they know exactly what works on social media.
Thank you for your time, Marelle Ellen. Best of luck to you and Promoty!
Keep up with Promoty on LinkedIn and read about other successful businesses here.
Subscribe to Spotlight Newsletter
Subscribe to our newsletter to get the latest industry news