As businesses of all sizes venture into the eCommerce realm, establishing a resilient and efficient online storefront becomes increasingly crucial.
WooCommerce has carved a space for itself in this domain, enabling established businesses and small startups to find their digital footing. Mary Voelker, Program Manager for the WooExperts Agency at WooCommerce, brings a unique blend of experience and insights into the topic.
In our conversation with Mary, we touch upon the nuances of open-source eCommerce platforms, the real-world challenges online retailers face, and practical advice for businesses looking to establish or enhance their online presence.
A roadmap, of sorts, to online retail success.
Mary has been with WooCommerce since 2021, serving as the Program Manager for the WooExperts agency. Before this, she was the Social Media Marketing Manager at The Tire Rack and the Digital Engagement Strategist at CVR, among other professional experiences. Alongside her role at WooCommerce, Mary is the owner of Addy & Olive, an eShop where "fashion meets function for dog owners."
Spotlight: Can you explain WooCommerce's approach to eCommerce and how it sets itself apart from similar options on the market?
Mary: Woo's biggest differentiator is its unlimited customizability and scalability. Woo, like WordPress, is an open-source project that anyone can adapt to any eCommerce use case (and, in some cases many uses outside of eCommerce).
This is what drives such a strong and thriving global development community around Woo. Agencies and developers can build small, simple shops, or they can develop highly complex, global selling operations. Woo's merchants go from sales of a few dollars a month up to enterprise clients tracking millions of dollars of sales in a month.
Can you tell us more about the advantages users get when using an eCommerce platform that's open source?
An open-source eCommerce platform like WooCommerce offers numerous advantages:
Customizability: Being open source means you have the freedom to tweak and modify your store to suit your unique business needs, offering unlimited scope for customization.
Cost-Effective: Open-source platforms are usually free to use, saving you software licensing fees.
Community Support: You get access to a vast community of users who continuously contribute to improving the platform and offer active peer support. There are also thousands of active development agencies and freelancers who have spent their entire careers working in the open-source WordPress ecosystem.
Flexibility: With an open-source platform, you're not tied to a single service provider, giving you the flexibility to choose your hosting, plugins, and themes.
True ownership: You will always own your shop's data with Woo. Your templates, customer list, inventory, and everything in between are yours. You can host it yourself or quickly set up hosting with hundreds of WordPress hosts around the world.
Transparency: The source code is available to everyone, keeping the development process transparent and secure and offering endless possibilities for ongoing enhancements.
What is the best advice that you can share with those considering investing in an online store?
Starting an online store is a significant business decision, and the best advice I can give is to invest in building a robust foundation that provides scalability, adaptability, and stability. Building an online store is not just about choosing a platform; it's about tailoring that platform to effectively cater to your unique business needs.
A well-crafted store should mirror your objectives, resonate with your target audience, and seamlessly integrate with your operational processes. Enlisting expert guidance can be critical in this process. Professional agencies can efficiently navigate your store's setup, streamline integrations, fine-tune SEO elements, and establish effective payment and shipping solutions.
This expert input minimizes pitfalls, optimizing for a smooth launch and operation.
While it might seem like a considerable upfront investment, the long-term benefits of a well-set foundation greatly outweigh the initial costs, and by involving experts from the get-go, you're not just setting up an online store; you're creating an eCommerce solution that can grow with your business.
23% of the top one million eCommerce websites are powered by WooCommerce. What are the other strategies that these stores share that ensure their success?
We would naturally want successful merchants to speak for their own successes and strategies for growth, but we believe they choose Woo for similar reasons:
Unlimited growth and scalability, ensuring merchants never outgrow their platform.
A stable of top-tier technology partners in the Woo Marketplace, providing both local/national payment and currency options, omnichannel marketing, social media integration, and SEO.
A global network and community of developers, designers, and specialists who understand WordPress and Woo at every possible level.
Building and managing a store is only part of the process. What kind of marketing tools and options should users utilize when looking to promote their stores and products?
Here are some high-level services that our WooExpert agencies offer to help their clients grow
SEO: A solid SEO strategy is essential to ensure your store appears in search engine results, attracting organic traffic.
Email Marketing: This can be highly effective for promoting products, sending targeted offers, and maintaining customer engagement.
Social Media: Leveraging platforms like TikTok, Instagram, Facebook, and Twitter helps reach a broader audience and drive traffic.
Content Marketing: Sharing relevant blog posts or videos can boost your online presence and establish authority in your field.
Paid Advertising: Pay-per-click (PPC) advertising, including Google Ads or sponsored social media posts, can target specific user groups and geographic areas.
Omnichannel: Integrating and connecting a wide range of selling platforms with your shop. Omnichannel helps merchants reach new customers and drive revenue.
Analytics: Using tools to track and analyze customer behavior in your store helps refine your marketing strategy over time.
Affiliate Programs: These can increase your reach and only require payment when they result in a sale.
WooCommerce offers payments and shipping solutions. Can you talk about them, and how do you keep track of potential scams?
Woo's main payment platform offering is WooPayments, which seamlessly integrates with Woo's most-used services, including subscriptions, card readers, and tap to pay solutions, newsletters, partner integrations like Buy Now Pay Later, express checkout methods, and more.
We also offer shipping solutions, including our own Woo-built WooCommerce Shipping service, which connects with USPS, DHL, and numerous other shipping services worldwide.
As well as our own core solutions, merchants have access to 900+ extensions in the Woo Marketplace. We offer dozens of Woo integrations with partner payment platforms all over the world, as well as international and national shipping system integrations, including services like Shippo.
Scams and fraudulent misuse of eCommerce are an occasional reality for Woo and our merchants. When it comes to our payment platforms, WooPayments is built in partnership with Stripe, the industry leader in online payment processing which offers some of the most rigorous safeguards to protect shoppers and merchants.
Ultimately, disputes are the responsibility of merchants to resolve, however, Woo will investigate any merchants who may be violating our terms of service.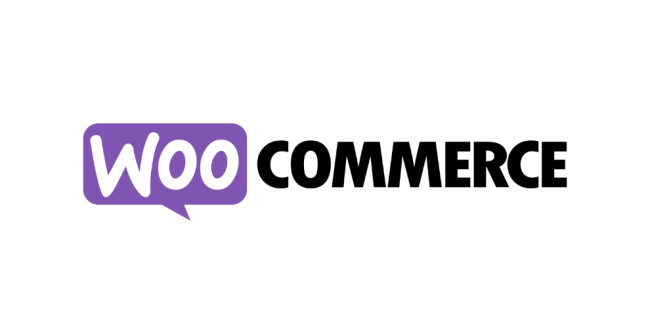 Like DesignRush, WooCommerce includes a marketplace for experts helping your users create an online store. Can you tell us more about the advantages of outsourcing eCommerce experts, and when is the right time to do so in the B2B sector?
When it comes to utilizing WooCommerce, it's all about leveraging the flexibility and customization potential it offers, but we also recognize that not every business has the required set of skills in-house to maximize these benefits.
Agency experts have vast eCommerce experiences across different sizes of businesses, industries, and locations. By working with an agency, businesses will be able to bypass the learning curve that can come with migrating or building a store, getting a tailor-made solution that fits their needs right off the bat - laying the foundation for long-term success.
Outsourcing frees up internal teams to focus on their core competency, which is running their business. There's no need to pull resources or time away from what they do best. They can leave the heavy lifting to our agencies.
In the B2B sector, the timing to outsource is particularly crucial. Often, the right time is when businesses see key factors such as rapid scaling in operations, a need for complex integrations, or when creating a superior, tailored customer experience becomes a priority.
Your role is to manage the WooExperts program. Can you tell us about its purpose, and how can it help WooCommerce's users?
Our program's core purpose is to create a network of thoroughly vetted and trusted agencies our merchants can turn to when they need support. These agencies offer our merchants the highest level of expertise and service, ensuring long-term growth and success on WooCommerce.
But beyond providing expert WooCommerce support to our merchants, the WooExpert Program is a testament to our commitment to the agencies who choose WooCommerce.
They have proven themselves as true WooCommerce experts, sharing our dedication to providing the most robust platform for the world's most complex WooCommerce projects. We're here to help them realize their full potential and leverage WooCommerce to its maximum.
Are there any new features or services in WooCommerce's future that our readers should be on the lookout for in the near future?
We're rolling out three big features for Woo that merchants can either use in some form now or will be coming soon:
High-Performance Order Storage (HPOS) is an important update to the "core" Woo platform that greatly speeds up order processing and inventory management for Woo shops. This is particularly important for Woo merchants who may manage thousands of different SKUs or support tens of thousands of customers.
Product Editing within Woo leverages the best aspects of Gutenberg, the "block" based formatting and development tool in WordPress. Product editing will make it easier for folks new to Woo to design beautiful product pages with little to no coding experience and integrate a wide number of other extensions and services directly into the product.
Store Editing similarly uses the power of WordPress blocks to make it fast, easy, and intuitive to build a new shop or edit a pre-existing shop with ease. Merchants can start with any number of beautiful shop templates or create their own. Their shop will scale and expand for mobile or web, and nudge the builder towards clean and simple designs focused on quick conversion and happy shoppers.
How do you see eCommerce evolving in the upcoming years, specifically with the development of generative AI and automation?
AI is already playing a huge role across eCommerce, whether that's improving shopper experiences with AR product try-ons or demos, better site and product search, or third-party tools to find the best deals across the web.
At Woo, we're particularly focused on using AI to help our merchants build their shops, products, and systems as efficiently as possible. Right now merchants using Woo Express, our hosted Woo shop platform on WordPress.com, have access to an AI assistant that helps write concise product description copy.
We're working on future AI implementations that could speed up populating an empty shop with customized templates, automate and speed up order processing, or manage customer communications via chat or email. For us, AI presents a powerful way to free merchants up to focus on the most complex aspects of running their businesses.
Keep up with WooCommerce and read more of our interviews with industry experts!
Subscribe to Spotlight Newsletter
Subscribe to our newsletter to get the latest industry news