Andreas is the founder of Hermod Creation Agency, a company setting new standards in the video animation industry. A Master of Science in Technical Physics and an expert who previously worked for Ericsson, Andreas has sold advertising and presentation films to companies all over the Nordic region. He sees the secret behind his success in the continuous pursuit of perfection.
In an age where attention spans are dwindling, and information overload is the norm, the video animation industry has emerged as a savior for effective communication. With its ability to simplify complex ideas into digestible, engaging content, animation is revolutionizing how businesses interact with their audiences.
Hermod Creation Agency has carved a niche by focusing on customer experience and delivering outstanding results. Founded in 2018, this agency has been instrumental in helping businesses communicate complex messages through clear and concise storytelling techniques.
In today's interview, we're thrilled to have the founder of Hermod Creation Agency with us. After years of experience as a video producer, Andreas Karlsson saw the gap in the market for a company that could create high-quality, engaging videos tailored to individual business needs.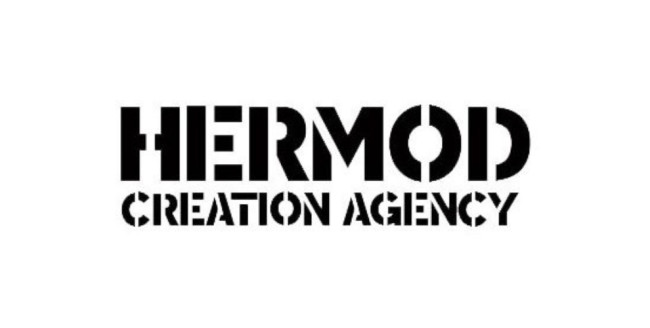 What inspired you to start Hermod Creation Agency back in 2018?
After working as a video producer for several years, I got inspired to start Hermod Creation Agency. I saw the need for a video production company that could create high-quality, engaging videos that would help businesses communicate their messages effectively. I also wanted to create a company focusing on the customer experience and delivering outstanding results.
Animation is a powerful medium. How do you ensure that your videos effectively communicate complex ideas in an easy-to-digest manner?
I ensure that my videos effectively communicate complex ideas using clear and concise storytelling techniques. I also use humor and other engaging elements to keep viewers' attention.
Can you walk us through the consultation process and how you align with a client's vision and goals?
Consultations begin with a meeting to discuss the client's needs and goals. Then, I take the time to understand the client's business, their target audience, and their desired outcome. Once I know the client's needs well, I brainstorm ideas for a video that will meet those needs.

After this, I familiarize the client with a proposal that outlines the project scope, timeline, and budget. Once the proposal is approved, I start working on the video.
Can you share a recent success story where a video produced by your agency had a remarkable impact on a client's brand?
One recent success story is the video that we produced for KSM Construction. A video, "The Future of Construction," explained how KSM used innovative technology to build more sustainable and efficient buildings. The video was a huge success and helped KSM to position itself as a leader in the construction industry.
Your philosophy emphasizes the importance of a strong web presence. How do animated explainer videos play a role in enhancing this presence?
Animated explainer videos are a great way to enhance a website's presence, as they can be used to explain complex concepts concisely, and they can also be used to tell stories that engage and connect with viewers.
For example, a company selling software could use an animated video to explain how it works. Or a company that provides training could use an explainer video to tell its audience about the different topics covered in the training.
The digital landscape is rapidly evolving. How do you stay updated with the latest trends in video production?
I mostly stay updated by attending industry events, reading industry publications, and networking with other video professionals. I also invest in training and development, so my team members can learn new skills and techniques.
What was your latest big challenge in the industry, and how did you overcome it?
The latest big challenge I have faced is the rise of artificial intelligence (AI) in video production. AI-powered tools can be used to create videos more quickly and easily, but they can also produce videos that look and feel robotic.
I have overcome this challenge by focusing on the human touch in my videos, as I firmly believe that videos humans create are more engaging and relatable than videos created by machines.
With the rise of various AI-powered video formats, where do you see the future of animations heading in the upcoming years?
I see the future of animation heading in a bright direction, as AI will continue to play a role in animation without replacing the human touch. I believe that the best animations will be those that combine the power of AI with human creativity.
Are there any upcoming projects at Hermod Creation Agency that you're particularly excited about?
I am excited to announce that we are working on a big new project with one of the leading Swedish technology companies, involving a series of animated videos explaining the company's newest products and services. I am confident that these videos will be a huge success and help the company reach a much wider audience.
If you enjoyed this article, feel free to check out our other exclusive interviews with industry experts!
Subscribe to Spotlight Newsletter
Subscribe to our newsletter to get the latest industry news